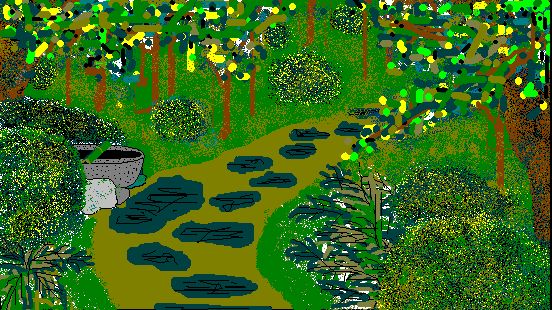 Welcome and welcome back to CHA-NO-YU.
I honestly think that this site finishes the role of introducing Japanese tea ceremony or chado since there are plenty of useful sites on the net in these days. Now, I have no idea how this page would be. I may not add new features, but I will reconsider and edit the contents.
---
What's New? / Information
Thank you for visiting.
I am not able to update this site due to my work as a professional student :-) Some information here is not reflect on my current understanding of Chado. It takes a life time to learn Chado; that is, my understanding of Chado will continuously change throughout my life. Please visit many sites as possible from the link page in order to know different perceptions of Chado.
---
Guest book
Thank you for your support and great comments. I am not able to manage the guest book, such as deleting comments with inappropriate words, anymore. Please understand closing the guest book. Due to the time restriction, I may not be able to answer all emails. Although I try my best, please understand it, too. Thank you, again.
---
Last Updated: 02/07/02

Editing: Ken Kato
Illustrations: Natsuko Kato

Special thanks to my teacher.
Copyright (C) 1995-1998 by Ken Kato and Natsuko Kato. All right reserved unless otherwise noted.